What is the most powerful thing you can do at home, to help your children's learning?
The good news, it's simple! When adults talk to children, or read to them, they are teaching them lots and lots of words, and lots of information about the world. When children know lots of words and lots about the world, they do better at school because they understand more.
"The language experiences that children have before they start school form powerful brain connections. These connections are used for language, thinking and understanding. Without activities like talking, singing and reading, the brain doesn't develop these important connections."

Quote from: https://raisingchildren.net.au/babies/play-learning/literacy-reading-stories/developing-literacy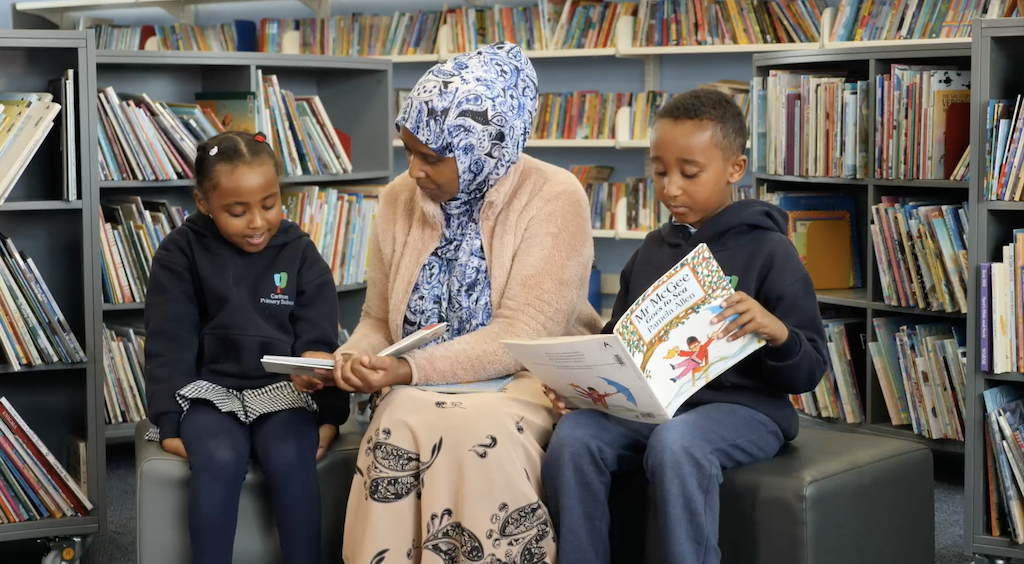 We have some videos below to show you what helping children's learning at home can look like. There are also more videos of stories being read by people from Carlton Primary!
There is also information about why talking with young children is so important, and where you can find out more.
Go Here for Carlton Primary story videos.
Go here for more Information about why you should talk with your young children.
Or keep scrolling to see some videos about reading with your children!
In this video, you can have a watch and a listen to Ellie sharing her experience as a teacher, and mum of a toddler, talking about literacy in the early years.