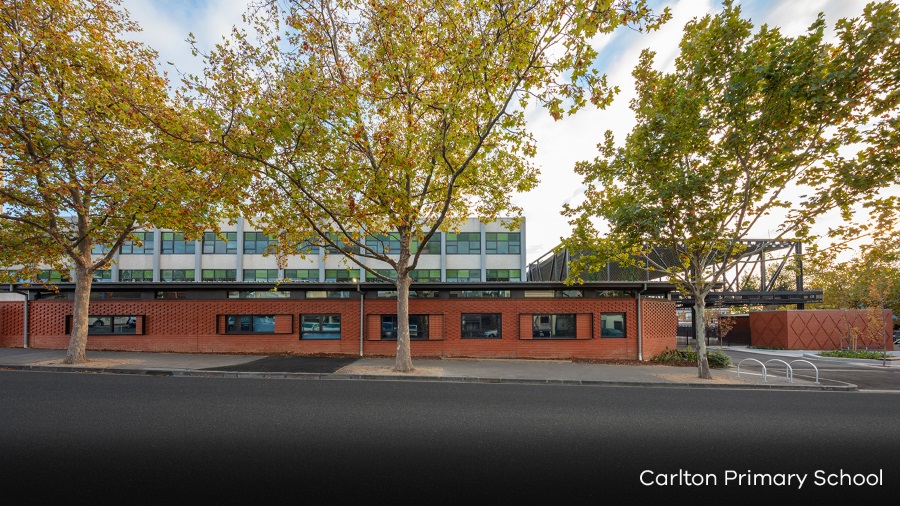 In recent years almost $15 million has been spent on bringing to life the new Carlton Learning Precinct.
The school itself has undergone a significant and exciting transformation to bring it up to date with 21st century flexible learning spaces. Every classroom has an interactive touch screen CommBox, flexible furniture and large open spaces.
Carlton Primary School is passionate about team teaching. We have at least two teachers across every flexible learning space and ensure that every student across every year level is receiving an education that is their 'Just Right' learning.
The ground floor includes specialist facilities for subjects such as art and music. The new Carlton Early Years and Family Services Centre offers an early learning centre with playgroup, childcare and kindergarten facilities and other community spaces provided in partnership with the City of Melbourne.
The playground and outdoor learning spaces includes an award winning Covered Outdoor Learning Area (COLA) where students can play under shelter from the weather all year round! There is a water pump that uses recycled rain water so that students can add water to the giant sand pit, two playgrounds, a running track, oval and even a small creek! Our garden as well as bush classroom are used for outdoor learning so that students can feel connected to the environment around them.
Contact us today to take a tour, or visit our Virtual School Tour page.
Find out more: