Cola from the oval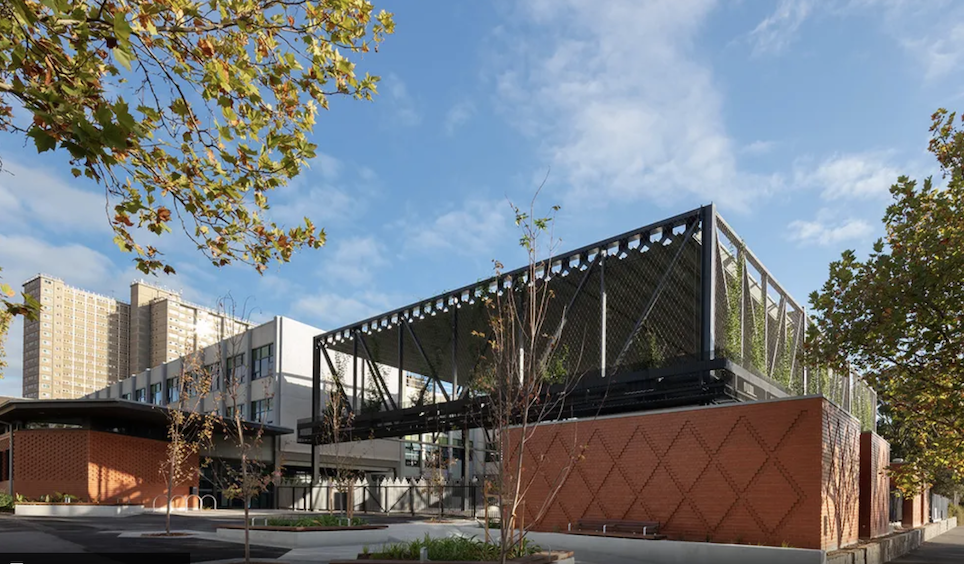 The redevelopment of a school in Carlton, in Melbourne's inner north, has won the award for Urban Design in the 2019 Melbourne Awards.
Urban Design is one of seven new categories in the Melbourne Awards program, and is part of a broader strategy to increase the quality of the built environment in the city following the release of the Central Melbourne Design Guide, which itself won an Australian Urban Design Award in 2018.
Law Architects's winning Carlton Learning and Community Hub saw an existing three-storey building expanded and revitalized to act as an early learning centre, community hub and family services centre.
Juror Tim Leslie (Bates Smart) explained that the architects had worked with the Carlton Primary School and its community to shape the brief.
"This is a wonderful project that speaks directly to the benefit that good design can bring to place," he said.
"The architects were provided a brief to deliver a new gymnasium to the Carlton Primary School. Having undertaken stakeholder engagement the architects determined that this was not the most pressing need for this school and that if a different model of sports facility was provided money could be redirected into other critical built outcomes for the school.
"Through persistence, belief and tenacity the design team have delivered an incredible outcome that provides a far greater public realm outcome than what an enclosed gymnasium would have delivered. The outdoor space has become a community beacon, allowing residents and school children to utilize its amenity.
"With modest means this project has created a significant contribution to place and to the community."
Submissions to the Urban Design category were evaluated by a jury comprising Amy Muir (Muir Architecture, Victorian chapter president of the Australian Institute of Architects), Martyn Hook (dean, School of Architecture and Urban Design at RMIT University), in addition to Leslie.